October Care Partner Academy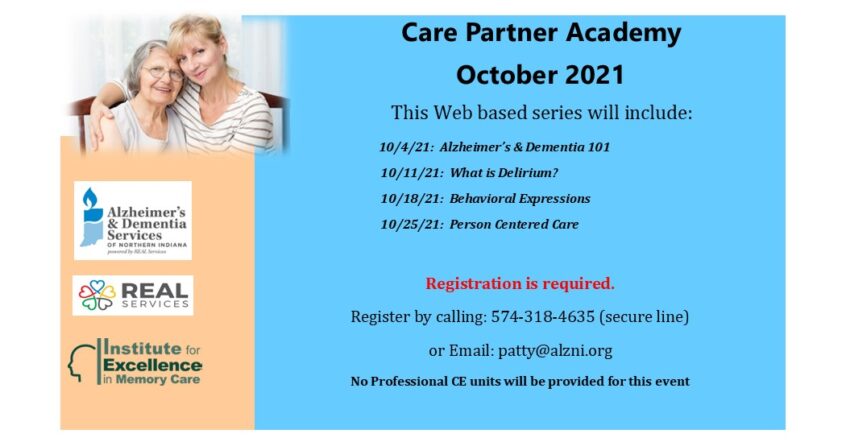 It is estimated that over 110,000 Hoosiers are living with Alzheimer's disease while over 338,000 care partners
provide unpaid care and support. If you are one of these individuals… you know the journey of Dementia is not an easy road to travel.
This NO COST 4-part series is led by Patty Piechocki, the Director of the Institute for Excellence in Memory Care (a Division of Alzheimer's and Dementia Services of Northern Indiana and REAL Services.) Patty is a Certified
Therapeutic Recreational Therapist, and has worked in the Memory Support field for over 25 years, as a Care Partner, therapist, consultant, and professional trainer.